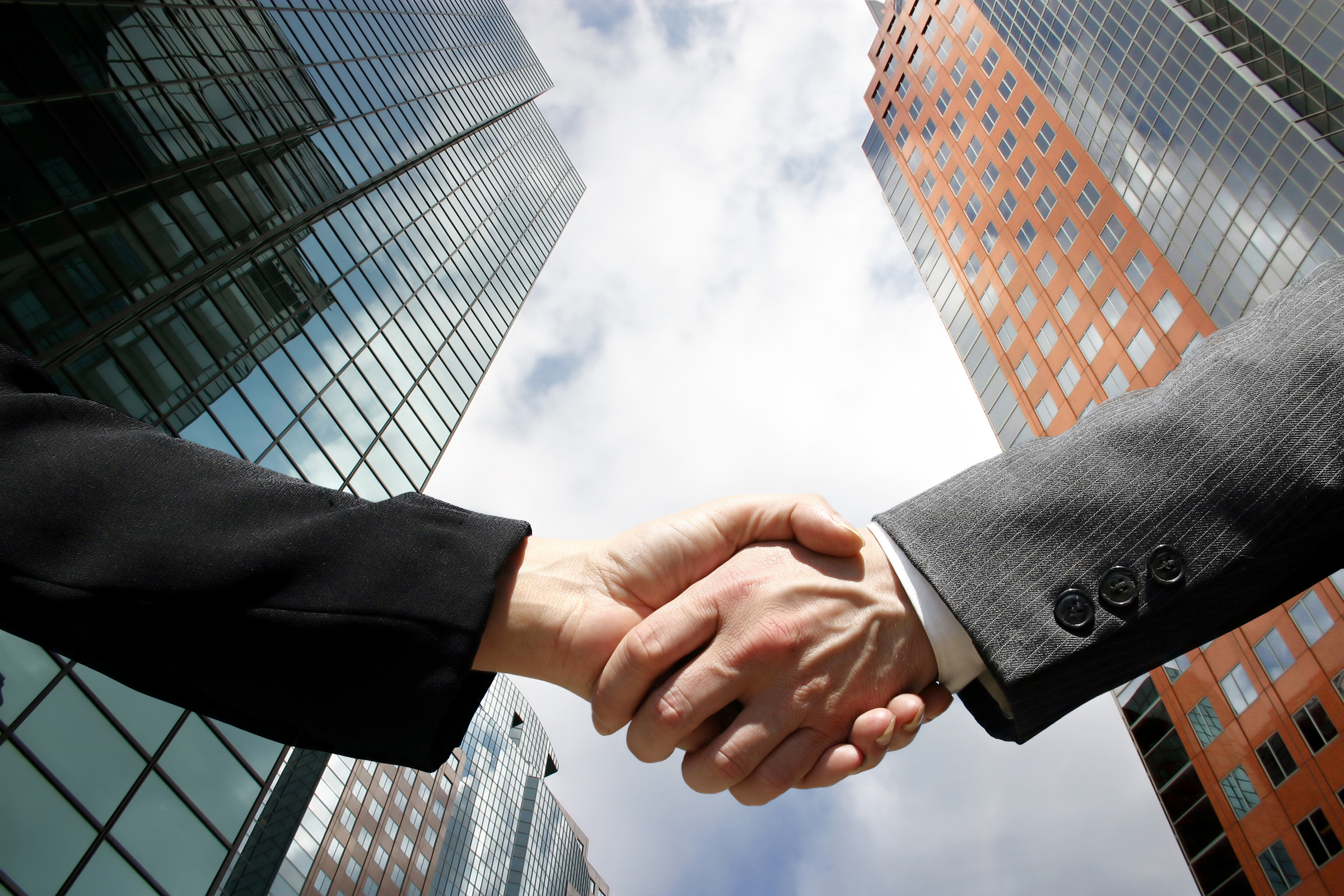 In-Home Consultation
The first step of the process is to meet.  Let us meet at your new or existing home and see the room that we have to work with.   Consultations typically last 30 minutes to a hour and we will discuss all the aspects of what is possible and what you are looking for.  Its our mission to deliver a product that you enjoy for many years to come and the consultation helps mold our plan to make this happen.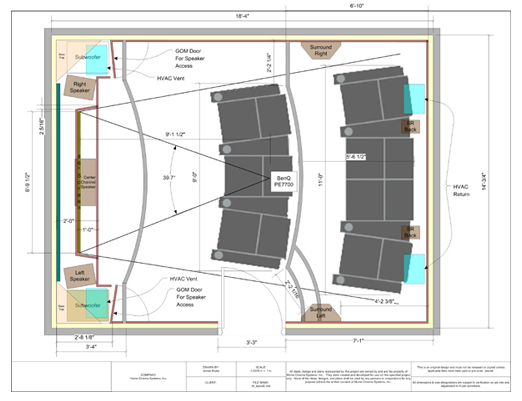 Developing a plan
Once we have our room dimensions and understand your families need for a theater system we can start the design process.  From here we will design 2 to 3 systems for you and your family to choose from.  Its really a very easy process as you will have quotes delivered to you and we will go over them with you so you understand the differences between each one.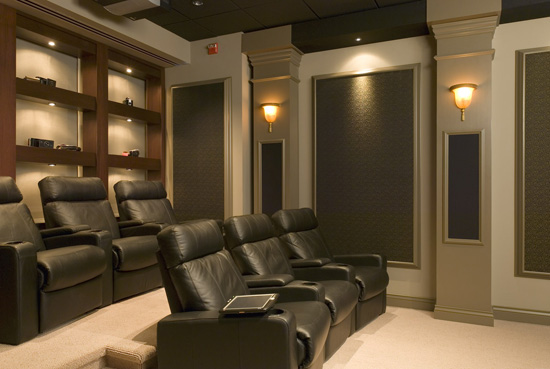 Room Acoustics
One of the biggest difference makers in a home theater system is the room itself.  Most don't realize but the shape,  height,  flooring,  and furniture will shape how your room will sound.   Room acoustic treatments make a huge impact on how realistic your system will sounds.  You can spend all the money in the world on amplifiers and speakers but if you do not do what is needed to absorb and reflect sound within your room then you will be wasting money.    We can design and build treatments that look as good as your room sounds using panels and custom fabrics.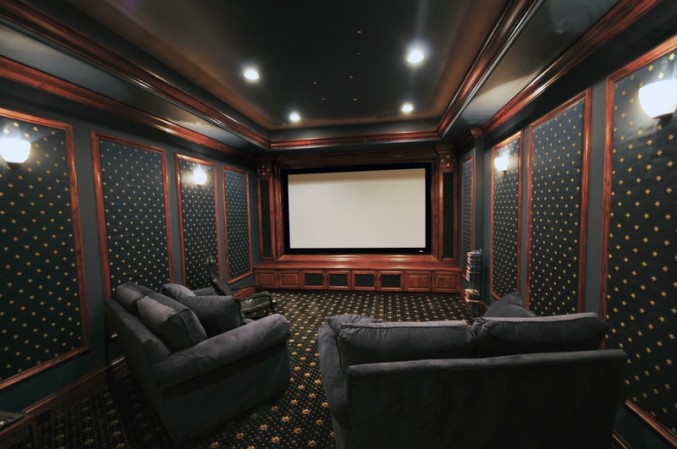 Custom Woodworking
Part of what makes a theater your own is your ability to customize it.  At Smart Homes of Texas we have the ability to build whatever is needed to make your room your own.  Theater Columns,  Front Stages,  Risers, or even Custom Cabinetry.  When you allow us to design your room you are dealing with a full service company that is THX certified and has installed and built 1000's of Home Theater Systems.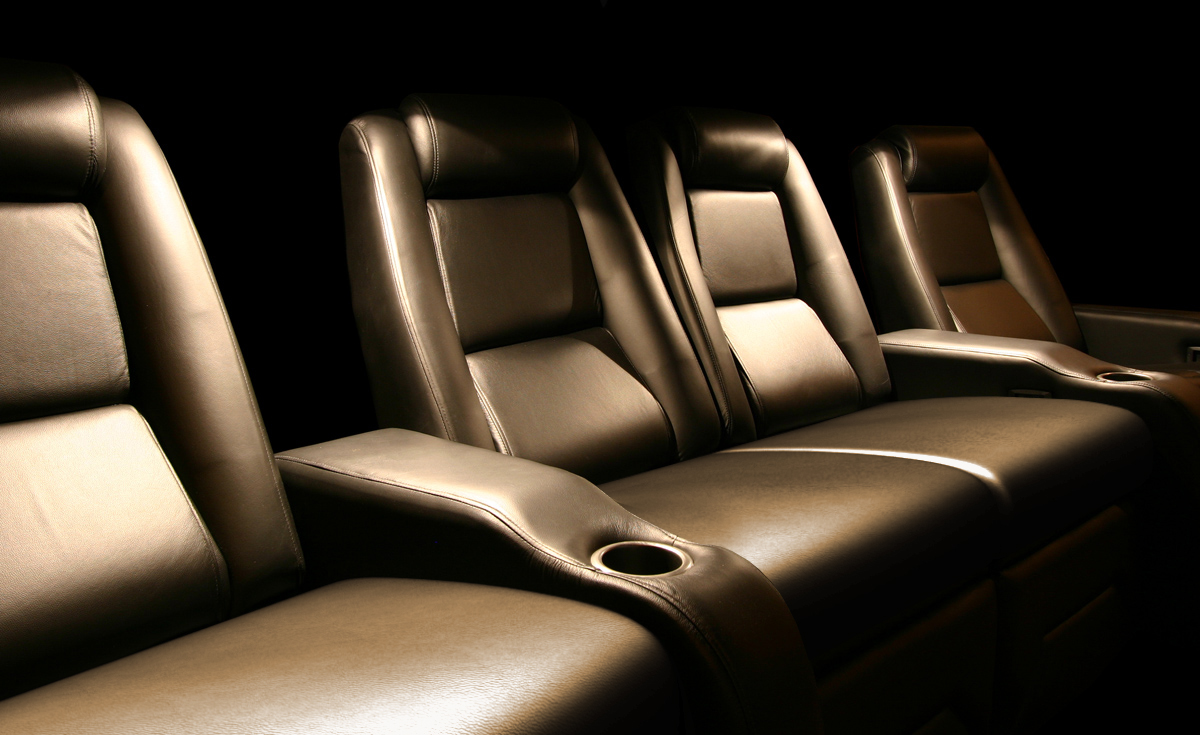 Theater Seating
There are a lot of seating vendors out there.  Just like anything they range from Cheap to Expensive.   Where you take a seat and spend hours watching a movie is just as important of a decision as what projector you go with.   Do you really want to watch a movie in a uncomfortable chair?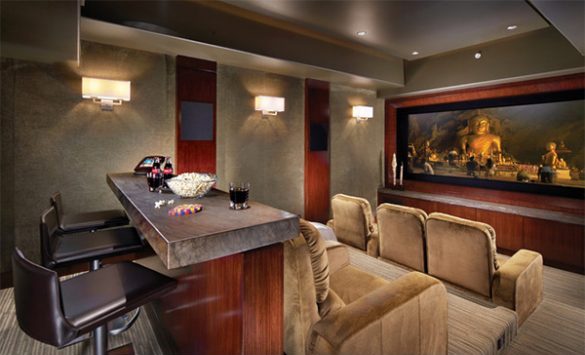 Media Bars
A new alternative to traditional chairs is Custom Media Bars.  They allow for easier eating,  using electronics,   or just more functionality in your room.   We can custom build them to your taste and use granite to finish them out for a elegant look.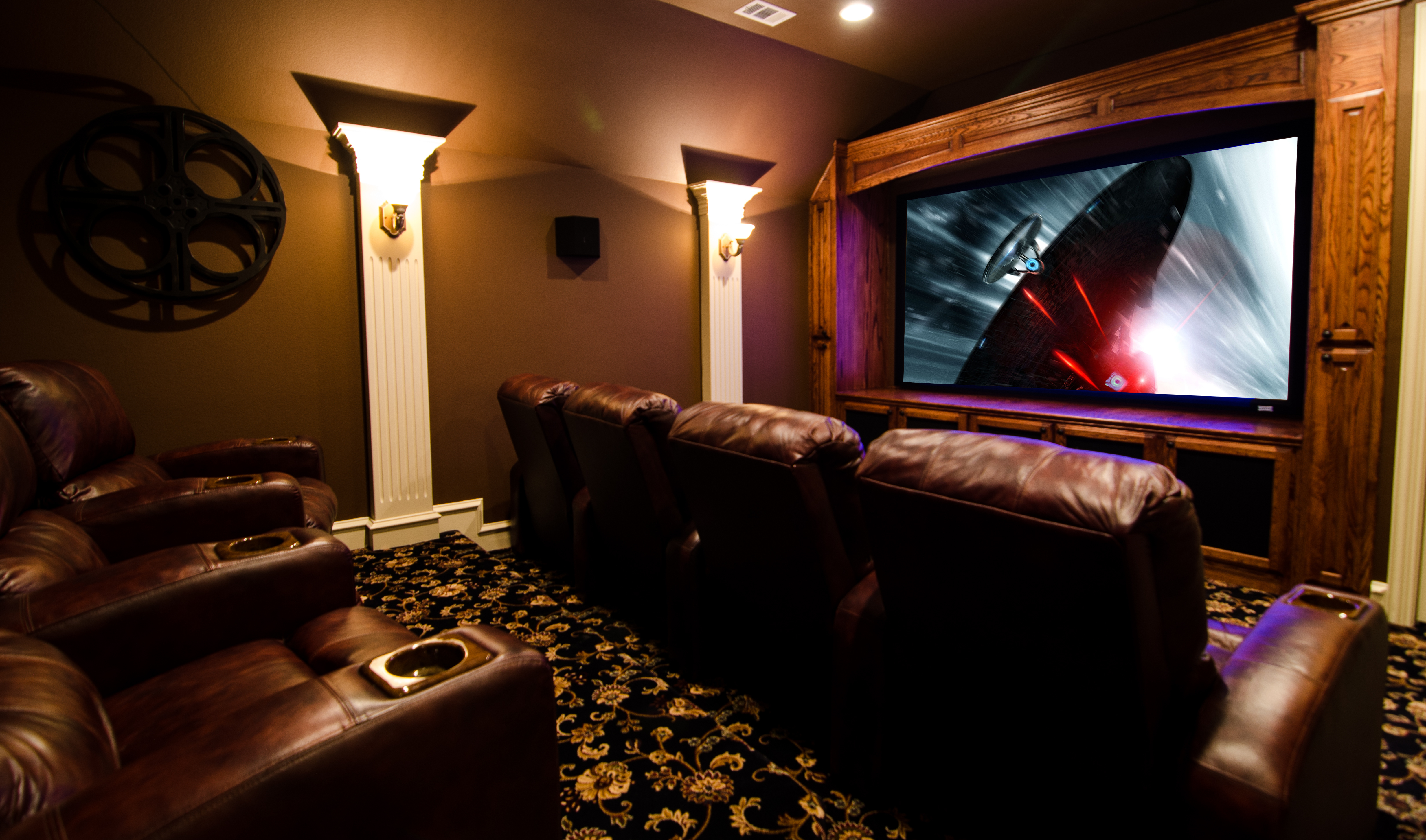 Custom Carpet
Carpet in a media room serves to purposes.  The first is bringing out your personal style and setting the tone once you or your guests step into the room.  The second is they help the room acoustics and a quality carpet and pad will help make your room sound better.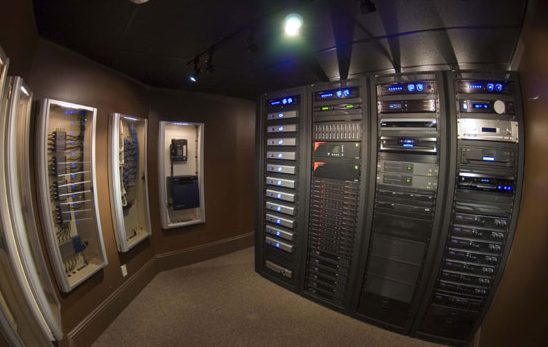 Equipment Storage
Lets face it,  home theater gear is clunky,  it has wires,  it generates heat,  and in a well planned room it does belong in sight.  A proper system utilizes a chilled room or closet and a proper media rack to hold and organize all of the gear that a home theater needs.
Home Theater Control
One of the most important things in any theater is how you control it.  You can have the best speakers,  the best design,  seating for 50 but if you have 9 remotes and no idea how to turn up the volume you are in for a bad time.  Using Control we can get you down to a single remote and or ipad app that can control your AV,  Lighting,  HVAC,  View your Cameras and much more.